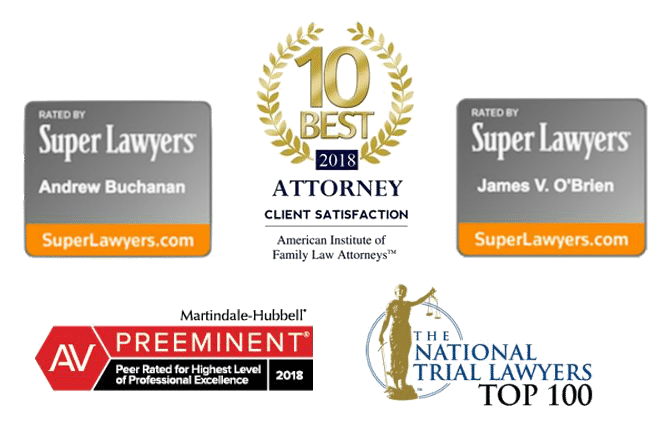 Specialists for Fatal Car Accidents in Missouri
Missouri fatal car accidents are a terrible thing. If you or a loved one is involved in one, you may have questions about the right thing to do, what laws apply, and what compensation you may deserve. Here, a Missouri personal injury attorney explains everything you need to know.
Buchanan, Williams & O'Brien have been a trusted law firm serving Missourians for over 40 years. 
Committed to always treating clients with courtesy & respect 
Benefit from the unrivaled experience of our statewide team of lawyers
Trust the proven success we've delivered to clients for decades
Fatal Car Accidents in Missouri
Few life events are more cataclysmic and unexpected than fatal car accidents. Missouri is often considered a "flyover" area, but it is actually 19th in fatal vehicular accidents in the nation. Car accidents are common. Regrettably, that is just part of the convenient transportation system our country has generated. Injuries and unexpected deaths cause distress, sadness, and pain, as well as financial hardship.
Fortunately, this trend might be decreasing. People are more informed than they previously were. Roads are safer. Car manufacturers are also making safer vehicles.
Unfortunately, in Missouri, accident liability can be difficult to determine due in part to the comparative negligence laws. This is true even when assessing liability in a fatal car or truck accident involving different motor vehicles. That is why it's necessary to have a seasoned Missouri car accident attorney who has experience with complex civil cases involving wrongful death, as well as managing mass tort litigation. He or she will help you decide when to settle with the insurance company and when to sue. The right lawyer will also represent you in court.
The law office of Buchanan, Williams & O'Brien, P.C. Attorneys at Law (BWO) has assisted injured individuals for over 40 years. The counselors have two SuperLawyers, U.S. Supreme Court experience, CPA and LLM credentials, plus an AV Preeminent rating from Martindale Hubbell. Call us for a free consultation.
No Fee Until We Win
Fatal Car Accidents Missouri Today: Statistics
Contributing Factors That Cause Missouri Car Accidents
Contact an Experienced Missouri Car Crash Attorney
Understanding the Missouri Accident Laws
Fatal Car Accidents in Missouri Today: Statistics
The Missouri State Highway Patrol responds to fatal crashes as well as motor vehicle accidents where involved parties suffer serious injuries. Their website contains information and a crash report about every accident in Missouri. This information includes, for example, the number of killed or injured people, what is the crash location, and how old the driver was.
Many Missouri agencies collect information about non-fatal and fatal crashes investigated by the Missouri State Highway Patrol. For example, the Missouri Traffic Safety Compendium provides detailed information regarding Missouri traffic crashes. They are derived from the Statewide Traffic Accident Records System (STARS) of the Missouri State Highway Patrol. One can discover crash factors like car accident rates, speed, drug or alcohol involvement, and other circumstances of these accidents.
The following Missouri fatal car accident statistics are based on information presented by the Missouri Department of Transportation (MoDOT), the Federal Highway Administration, and the National Highway Traffic Safety Administration.
The following statistics show information for car accidents, motorcycle accidents, and truck accidents in the State of Missouri.
15-20 years old: 277 deaths

21-25 years old: 295 deaths

26-30 years old: 210 deaths

31-35 years old: 176 deaths

36-40 years old: 166 deaths

41-45 years old: 164 deaths

46-50 years old: 152 deaths

51-55 years old: 184 deaths

56-60 years old: 142 deaths

61-65 years old: 105 deaths

66 or older: 388 deaths
Missouri is ranked as the 19th state in which you are most likely to be involved in a fatal car accident. If you have been involved in a fatal car accident in Missouri, it is essential that you contact an experienced personal injury or wrongful death attorney who has an understanding of the local courts.
Fewer MO Fatal Car Accidents in 2018 Offer Hope
There were significantly fewer fatal car accidents in Missouri in 2018 than there were in 2017. The number of people killed in motor vehicle accidents was observed in interactions between different types of vehicles. In 2016, accidents that involved alcohol accounted for 244 deaths. Speeding contributed to 328 fatalities that same calendar year. In 2014, semi-trucks were involved in 114 deaths which are about 20 additional accidents than in 2013. Motorcycle accidents increased from 74 motorcyclists in 2013, 91 in 2014, 97 people in 2015, and up to 127 bikers in 2016.
Over the past few years, records provided by the National Highway Traffic Safety Administration have shown that the state has experienced an increase in the number of vehicle fatalities. As of 2018, the trend reversed. In 2005, the total was 1,257. In 2017, the total was 937. The total for 2018, however, was 877.
Retaining a lawyer to represent your needs is imperative when dealing with a fatal accident.
Contributing Factors That Cause Missouri Car Accidents
Of the Missouri car accidents that occurred between 2012 and 2014, 1,057 of the individuals were not wearing their seat belts. This means that nearly 50% of these deaths could have been avoided. The majority of the other causes include the following:
688 deaths involved a driver who was under the influence of drugs or alcohol

447 fatal car accidents in Missouri involved an unlicensed driver

395 deaths took place due to excessive speeding

323 deaths involved a commercial motor vehicle or semi-truck

261 of the deaths involved motorcycles

245 deaths were the result of texting or distracted driving
If you have been involved in a fatal car accident in Missouri or a truck accident, whether you feel you were at fault or not, it is necessary that you immediately receive counsel from a legal advisor.
Contact an Experienced Missouri Car Crash Attorney
Anyone who has been in a truck or car accident should waste no time in contacting a Missouri car crash attorney. The right counselor treats his or her clients with respect and dignity. He or she will update them regularly so they can have an accurate assessment and a reasonable prediction. With an understanding of Missouri accident laws, an experienced lawyer realizes that time is of the essence when filing a civil wrongful death case.
How Can An Attorney Help?
Working with an attorney can help you avoid so much distress. They can help you with a thorough investigation and gather all relevant evidence, including police reports, witness statements, and medical records.
They can also provide you with advice and guidance throughout the process. Your lawyer works to prepare a strong case for compensation, identifying all potential sources of liability and proving negligence.
Your lawyer will also help you handle the negotiations with insurance companies on behalf of the client, ensuring they receive the compensation they deserve.
Understanding the Missouri Accident Laws
One of the Missouri accident laws that you should be aware of is the statute of limitations. A "statute of limitations" is a state law that sets a strict time limit for your right to bring a lawsuit to court. In Missouri, the statute of limitations that applies to litigation over a vehicular accident partly depends on whether the incident caused a motor vehicle injury or death.
Based on Missouri Revised Statute section 516.120, anyone injured in an accident has to file civil litigation within five years of the date of the accident. If the incident resulted in a death, then a relative of the deceased must bring a wrongful death claim within three years of the person's death, whether it occurred on the date of the accident or as a result of it. This deadline can be reviewed in Missouri Revised Statutes section 537.100.
Another Missouri accident law is the "pure comparative fault" law. This assigns a certain amount of financial obligation depending on the amount of fault that each driver holds. In other words, the same degree of fault reduces the damages you can recover.
Additionally, there are several situations in which a motorist must report. Missouri Revised Statutes section 303.040 lays out the requirements for reporting an accident. The owner/operator of a vehicle must report an accident with an uninsured motorist on the road or in a parking lot. The owner/operator of a vehicle must report an accident in which a person is killed or injured or where property damage of one person is over $500. Plus, the owner/operator of a parked vehicle must report an accident in which a person is killed or injured or where property damage of one person is over $500 and the owner or operator didn't have auto insurance.
Make sure to fill out the official Missouri Department of Revenue report form. If you need help after a car or truck accident, contact a local lawyer for additional assistance.
Fatal Accident on I-10: What Should You Do?
What do you do if you are involved in or are a witness to a fatal accident on I-10? Although I-10 doesn't run through Missouri, State HWY Route 10 does. Automobile accidents can be traumatic. You and your family will likely experience costly property damage, potentially fatal injuries, and perhaps the wrongful death of a loved one or even a stranger and the anguish that it involves.
At the moment, it is difficult to think clearly and rise to the occasion. Traffic accidents can cause too much emotional turmoil.
While the injured or dying person is receiving medical attention, it's vital that someone gathers evidence about the traffic collisions. He or she should attempt to follow up with the caregivers. If the individual dies, this information may be necessary.
Although each case differs, the process for litigating MO fatal car accidents is a bit complicated. Multiple elements, such as alcohol involvement, high speeds, texting, etc., will likely incur criminal charges. They might even result in vehicular manslaughter, involuntary manslaughter, or claims of murder. A civil lawsuit may be filed even if criminal charges are dropped. When dealing with fatal car accidents in Missouri, it is always a good idea to seek expert legal counsel and contact an attorney familiar with the local laws and courts.