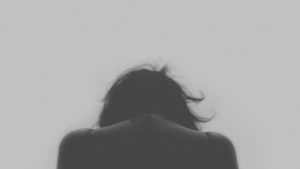 We represented our client in a workers' compensation claim involving what is believed to be the first (or one of very few) claims involving a disease known as arachnoiditis. Our client was a truck driver. She was carrying a load in Wyoming when she pulled over to perform some maintenance on her truck. She crawled under her trailer to secure cables that had come loose. The insulation on the cables had rubbed thin, and when she grabbed the cable, she received a shock and quickly jerked her head up and struck her neck and shoulder on the underside of the trailer.
She received what was initially thought to be a minor injury to her neck and she was prescribed epidural steroid injections. After her first steroid injection, she began suffering severe headaches and began experiencing pain throughout her body and balance problems. It was discovered that the epidural steroid injection had punctured her dura, which is the lining of the spinal cord.
This happens occasionally during epidural steroid injections and is treated with a blood patch. Our client received a blood patch, however, this did not solve her problems. Her condition became progressively worse and developed into chronic pain in her upper and lower extremities. Her doctors were unsure about the cause of her problems and disagreed as to whether they were related to the steroid injection that was prescribed to treat her work injury. We deposed our client's treating doctors and sent her to other doctors for independent medical exams.
We were able to develop a case showing that our client had a disease known as arachnoiditis, which can occur where the chemical solution in the epidural steroid is injected into the spinal canal.
Arachnoiditis is a discomfort disorder caused by the inflammation of the arachnoid, one of the membrane layers that surround as well as secures the nerves of the spinal cord. It is characterized by serious painful, burning pain, and neurological troubles.
Identifying arachnoiditis can be hard, however, tests such as the PET CAT scan (computerized axial tomography) or MRI (magnetic vibration imaging) have actually assisted with the diagnosis. An examination called an electromyogram (EMG) can assess the extent of the continuous damage to affected nerve origins by using electric impulses to inspect nerve feature.
Arachnoiditis has no constant pattern of signs and symptoms, yet in many individuals, it impacts the nerves linking to the lower back and also legs and its most usual symptom is discomfort. Arachnoiditis can cause lots of signs and symptoms consisting of the following:
Prickling, pins and needles or weakness in the legs
Experiences that might seem like insects crawling on the skin or water trickling down the leg
Extreme shooting pain that can be similar to an electric shock experience
Muscle pains, spasms and also irrepressible twitching
Bladder, bowel and/or sexual dysfunction
There is no cure for arachnoiditis. Therapy options for arachnoiditis are similar to those for other persistent pain problems. Many therapies focus on soothing discomfort and enhancing symptoms that harm day-to-day activities. Commonly, healthcare professionals recommend a program of discomfort management, physical rehabilitation, exercise, and psychotherapy. Surgical procedure for arachnoiditis is controversial because outcomes can be poor and provide only temporary relief. Medical trials of steroid shots, as well as electric excitement, are required to identify whether those treatments are effective.
The chemicals damage the spine and cause clumping of nerve roots. The client had initially hired another law firm but felt the case was not moving quickly enough. She hired our firm and we were able to put the case together, set it for hearing and schedule a mediation. The case settled at mediation for $175,000.
Charles Buchanan, along with Andrew Buchanan has over 50 years of combined experience fighting for workers compensation clients in Missouri. Learn more about our experience and results with Workers Compensation cases in Missouri:
We have over 40 years of experience assisting individuals that have been injured by the oversight or misdeed of others. Act if you or a liked one has been hurt by someone's carelessness and also get in touch with Buchanan, Williams & O' Brien today. You should have someone you can trust to defend your civil liberties. You should have BWO). We are hostile, zealous advocates for our customer's legal rights and also we are always working hard to accomplish the best possible outcomes. We have the experience and sources to take your instance to test if necessary to maximize your recuperation.
Work with BWO to assist you with your personal injury as well as job compensation cases. At BWO, you do not owe us a cent up until we get a result for you. Other types of situations are normally billed on a per hour basis. We are positive we can assist you so call us now. If you have been harmed and also need assistance, allow BWO to aid you. Bear in mind when it concerns personal injury and also work comp, no money for you, no cost for us.
BWO has the experience you need to obtain the results you desire. Missouri is the Show-Me State where activities speak louder than words. Consequently, you will not owe us a dollar unless we recuperate loan for you. So contact us today because you have absolutely nothing to shed. Health center and house brows through are offered.