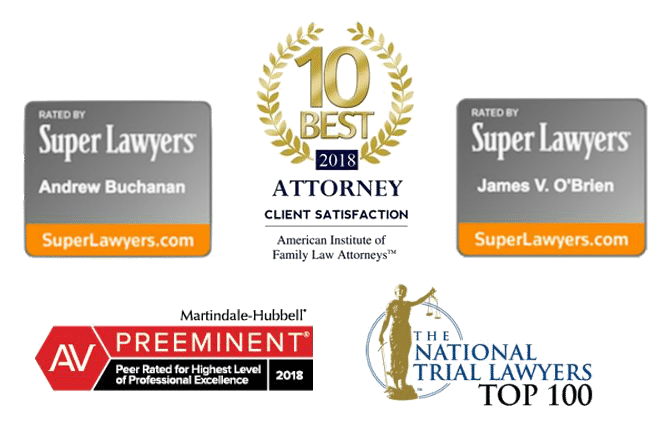 St. Louis workers' compensation attorneys
Understanding the role of employer negligence in workers' compensation claims is critical before taking action. Here's what you need to know
Buchanan, Williams & O'Brien have been a trusted law firm serving Missourians for over 40 years.
Committed to always treating clients with courtesy & respect
Benefit from the unrivaled experience of our statewide team of lawyers
Trust the proven success we've delivered to clients for decades
The Relationship Between Employer Negligence & Workers' Compensation
Have you recently been seriously hurt while at work? Well, you owe it to yourself to keep reading. A workplace injury can be something simple like slipping on a wet floor or something complex such as being injured by a machine. U.S. laws are designed to protect all injured workers and their families and offer them full compensation where necessary.
Employer negligence is a concept that is often used in worker compensation cases and which every employee needs to familiarize themselves with. The term describes an entity or person that fails to act reasonably given the circumstance. It can stem from no action or incorrect action at the workplace.
In negligence claims, the claimant must prove the following elements:
That the defendant (that is, the employer) had the duty to care to make sure the working environment is conducive and safe
That the duty to care was breached
That the employee was injured as a result of the breach
That the injury to the plaintiff was a reasonably foreseeable consequence of the breach
Types of Employer Negligence With Examples
The following are examples of types of employer negligence.
Negligent Hiring
Employers should screen people who, when hired, may pose a threat of injury to other employees and the workplace. For instance, a company hires a person without performing background checks for criminal records such as drug crimes, assault, and battery. It will be considered the employer's negligence for not checking up on the person.
Also, the employer should hire employees who have adequate knowledge and licenses to do certain jobs, like operating heavy machinery. If an employee is hired to operate heavy machinery but doesn't have the appropriate training to do so, and another coworker is injured because of that, the employer could be held responsible. The injured employee could sue their employer and seek compensation for damages and suffered injuries.
Negligent Retention
If an employer becomes aware of the problem with an employee but fails to act, it can be considered negligence for not protecting other employees. For instance, an employer who doesn't investigate, discipline, or eventually terminate an employee who harasses others can be held liable for negligent retention.
Negligent Training
This entails an employer's failure to properly train the employees on how to handle different situations that may arise at work. Sometimes an employer fails to provide crucial information regarding using the equipment necessary to perform various tasks, or about securing the facility or guarding the property. Example: when an employee fails to train employees at a warehouse on how to use a forklift which may result in an employee getting a workplace-related injury.
Negligence to provide appropriate education or training may result in an employee suffering a serious injury or injuring a coworker. Claims of negligent training can be considered a variation of negligent supervision claims.
Negligent Supervision
This occurs due to an employer's failure to reasonably control or even monitor the actions taken by the employees. An employee can argue that poor supervision by the employer allowed another employee to cause personal injury. Claims of negligent supervision are frequent in jobs that involve operating machinery or manual labor.
For example, an employee sexually assaults another employee, and the employer genuinely ignores it. In case the supervisor, for instance, saw an employee operating machinery wrongly and failed to prevent or correct the danger, he or she can be held liable.
Can You Sue Workers' Comp for Negligence?
Yes, in some instances. The workers' compensation system does not permit workers to sue their employer in certain circumstances, but there are some exceptions. If your workers' compensation allows you to, then take advantage of that and sue for the employer's negligence.
Is It Possible to Sue My Employer After Obtaining a Personal Injury?
You are not limited to suing your employer for the damages caused at work. Such damages may include:
Pain and suffering damages
Confused about workers' compensation in St Louis? We are here to answer your questions.
Employer Negligence Lawsuit
The duty of care is a legal obligation every employer owes to their employees. Workers who have been injured on the job and are 100% sure the workplace injuries resulted from the employer's failure to keep them safe need to know their rights.
However, there are certain rules and procedures that have to be followed. For instance, Missouri state workers' compensation laws state that an employee has to report the injury to their employer within 30 days of the incident. Also, in order to collect workers' compensation benefits, injured employees should file a claim before the statute of limitations expires. In the state of Missouri, the claim must be filed within two years from the date of the injury. An injured employee may be eligible for workers' compensation benefits that can include reimbursement for medical bills, weekly wages, and disability benefits.
Suppose the employer is found guilty of negligence at the workplace which led to an employer getting a severe injury. In that case, they will be held liable and be required to pay workers' compensation benefits.
In case someone who is not an employee caused employee injuries, there might be grounds for personal injury lawsuits. That can happen when another driver causes an accident involving a company vehicle in which an employee suffers injuries.
Sometimes employees are injured because of the negligence of a third party. If an equipment malfunction occurs, an injured employee may be able to file a third-party claim against the manufacturer or a distributor of a defective product.
How to Sue Your Employer for Negligence
You can file a personal injury claim or workers' compensation claim against your employer for negligence by getting an attorney to help you file a lawsuit.
Making sure to record the circumstances of the incident, collecting documents that can support your side of the story such as performance reviews or employee handbooks, and statements of coworkers who witnessed the incident are some crucial steps.
Having an experienced attorney by your side is very important. It will prevent employers and insurance companies from exploiting workers' compensation insurance.
Also, if an injury was caused by, let's say, an independent contractor for a different employer, they can also be subjected to a work-related injury lawsuit.
Employer Negligence Lawsuit Settlements
A court judge may award settlement in a negligence case when permanent or temporary disability results or when medical treatment is required. In certain circumstances, costs associated with job retraining are covered in such settlements as considerations of pain and suffering.
Common Types of Employer Negligence Cases
Some of the most common employer negligence cases include:
Failure to provide proper equipment to employees
Failure to identify unsafe areas in the workplace which may cause a work-related injury
Failure to resolve hostile work situations or resolve workplace grievances
Failure for the employer to provide a reasonable duty of care to employees
Failure to keep up with vessel maintenance
What to Know About Negligence & Workers' Compensation
Since accidents at the workplace happen occasionally, the first thing to understand when filing for a negligence case or planning to make up for any lost wages is that workers' comp is no-fault insurance that most employers pay into.
It is also essential to note that your employer does not necessarily have to be negligent, nor do they need to be held responsible for your injury to receive your workers' compensation. So, anyone who is injured on the job is eligible for payments that may cover any medical expenses, at least for the wages lost.
According to workers' compensation law, if you accept workers' compensation payments for your employer's negligence and you believe the negligent actions caused the injuries, you will not be able to file a negligence lawsuit. It will all depend on the various circumstances surrounding the event, and a workers' compensation lawyer in Missouri will explain this to you.
How Can an Attorney Help You With Your Employer Negligence Case?
If you consider legal action against your employer, contacting a team of reputable legal professionals would be wise. With an experienced legal team from Buchanan, Williams & O'Brien, you will maximize your odds of getting the compensation you deserve if you believe your employer failed to offer you the duty of care.
Our fierce and compassionate advocates at Buchanan, Williams & O'Brien will provide you with professional help by;
Conducting thorough investigations of the incident and the circumstances that led to it.
Compiling all evidence that shows how the work environment was unsafe and how it connects to your work injury.
Building a case that supports your rights to workers' compensation.
Representing you throughout the whole process until you win or are satisfied with the outcome.
Why Choose Us?
At Buchanan, Williams & O'Brien, we believe in the excellent work we do. We have solved countless employer negligence and workers' compensation cases in Missouri, and we would love to help you with your matter as well. We offer a free consultation to injured employees who wish to be represented.
Our St. Louis workers' compensation attorneys understand how a work-related injury could cause so much physical and emotional distress. Call us now and learn more about taking legal action against your employer.