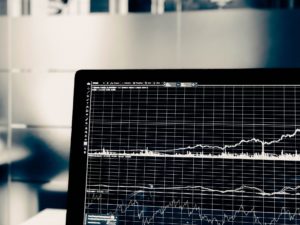 This is a story about a hospital who improperly disclosed client's confidential medical records. After intervention by the BWO team, the hospital settled for a confidential amount to the satisfaction of our client.
Medical Malpractice is a Serious Issue
It is commonly understood that physicians and various other doctors can make major mistakes due to carelessness. What is less known is how those errors completely affect the sufferers of medical malpractice. These victims are compelled to handle the psychological and also physical consequences of the injuries that physicians trigger. Those impacts frequently influence the rest of their lives.
In spite of the life-changing end results, some malpractice sufferers do not seek a settlement. Numerous clients simply are not sure if clinical malpractice happened in their particular scenario. Individuals incorrectly think that mistakes can just happen in a medical facility, so no person is accountable for that. Other targets wait as well long to consult an attorney, as well as the statute of limitations,  runs out. This deadline can frequently be complicated, as medical professionals might inform the individual that his/her outcome is expected and also normal, when, as a matter of fact, it is not.
Due to the serious repercussions and also the limited period for filing a lawsuit, victims must call a seasoned clinical negligence lawyer as swiftly as feasible. If you or someone you enjoy might have suffered medical negligence, seek advice from the checklist of typical errors offered listed below.
Client Win in Wrongful Disclosure of Medical Records
The hospital improperly sent our client's confidential medical records to her work. The confidential medical records contained sensitive information and facts that our client did not want her employer to know about. At first, our client tried to protect her rights without hiring a lawyer, but the hospital simply tried to offer her a lowball amount and force her into an agreement that did not adequately take into account the harm she had to endure.
With her back to the wall, our client hired BWO to help her out.
BWO hit the ground running and worked up the case to make sure our client's rights were protected. With the work BWO put into the case, the hospital offered our client a confidential settlement that justly compensated her for the wrong they did in disclosing her confidential medical records.
Outside of Disclosure of Medical Records, What are Some of the Most Common Medical Malpractice Cases?
Lots of malpractice situations qualify as misdiagnosis. Malpractice only occurs if the doctor failed to do what other doctors would certainly perform in a similar treatment situation as well as the individual was harmed.
Misdiagnosis
The medical professional checks out the client yet fail to detect the appropriate health problem. The doctor may inaccurately say the person has no discernible disease, or the medical professional might identify the client with a problem she or he does not have. Misdiagnosis counts as malpractice since it avoids the individual from obtaining the required treatment. Alternatively, in healthy and balanced people that are mistakenly identified, the people get the treatment they don't need. Not all inaccurate diagnoses certify as malpractice.
Failure to Treat
Often a doctor comes to the ideal medical diagnosis however fails to suggest appropriate treatment. Those situations might comprise negligence called failure to deal with.
Failure-to-treat scenarios often tend to happen when medical professionals are treating a lot of individuals. This has actually come to be known as "putting earnings over security." Subsequently, the physicians are not attentive regarding treating all individuals with the fundamental criterion of treatment. They could release a client too soon, fail to offer follow-up treatment, or disregard to refer the individual to a specialist.
Surgical Errors
Surgical errors can have considerable results on a patient's lifestyle. There is a typical misperception that since the individual authorized a consent type recognizing the threats of intraoperative problems and even fatality the patient must not be able to demand his/her injuries. Not just is this inaccurate, it is additionally not a fair disagreement. Just due to the fact that a medical professional informs the client that she or he can pass away during a foot operation does not suggest that the physician can provide the wrong quantity of anesthesia triggering fatality, or, to be severe, perform a different surgical treatment completely leading to the individual's death.
Birth Injuries
Birth injuries are among one of the most devastating types of medical negligence. Expecting moms and dads happily eagerly anticipate adding a brand-new child to their household. They prepare the kid's baby room, they invest hours reviewing what the infant will certainly mature to be, and also they prepare for every detail they can. They can not, nevertheless, plan for the unforeseen result of a birth injury triggered by the doctor or doctor's oversight. In many cases, these birth injuries can also result in the death of the baby or the mommy.
Birth injury malpractice may take place in several kinds. The obstetrician's prenatal care might have been poor, even though the mom sought treatment to ensure her own health as well as her expected infant's wellness. Oversight can additionally take place throughout childbirth, leading to birth injuries to mom or infant. If those injuries were avoidable, medical malpractice likely took place. Birth injuries usually result in the demand for lifelong medical care, which can cost several million bucks.
Medical Device Failure
Physicians are not the only ones liable in particular negligence instances. Some individuals experience unnecessarily due to the fact that a medical tool used on them was badly developed.
When malfunctioning medical gadgets do not work as assured, they can hurt the people who got them. For instance, some filters called IVC filters, which are intended to stop blood clots can break, take a trip through the bloodstream, as well as cause significant injury or fatality. In various other instances, a patient's clinical problem may become worse due to the fact that the tool doesn't offer assured health advantages.
Disclosure of Medical Records and Beyond
Joplin, Missouri clinical malpractice legal representatives who stand for clients anywhere, anytime.
The medical negligence lawyers at Buchanan, Williams, & O'Brien stand for clients in Joplin (and throughout Missouri as well as the United States) that are wounded or eliminated by the oversight of doctors such as medical facilities, doctors, registered nurses, psychiatrists, dental practitioners, chiropractic physician, and podiatrists.
When medical professionals make blunders, the consequences are frequently severe and include major injuries as well as even death. Medical professionals and also physicians are required to follow the applicable "criterion of care" when dealing with patients, and also when their treatment drops listed below that requirement, they may be liable.
A lot of our clients, especially in medical malpractice situations, want to know what happened to them as well as why the carelessness occurred. Commonly, the understanding of why a regrettable event occurred is extra helpful to the healing procedure than anything else, including loan. Buchanan, Williams, & O'Brien is devoted to not only getting our clients the settlement they are worthy of but to aid them to recover from their injuries and provide back their lives.
We have the resources as well as knowledge to assist you in any kind of medical malpractice case.
Clinical negligence cases can be amongst the hardest to show. Numerous legal representatives will not take clinical malpractice cases since they can be costly as well as dangerous if you don't understand what to try to find. However, the knowledgeable medical negligence lawyers at Buchanan, Williams, & O'Brien have the sources as well as knowledge to help you if you are a sufferer of medical negligence.
Our personal injury lawyers manage all sorts of medical malpractice situations for customers located in Southwest Missouri, including the Joplin area, as well as throughout the United States